Function and Event Testimonials
Listed below are just some of the events I have had the pleasure of being Toastmaster at. If you would like me at your function and event, please get in touch.
Air Fete 2000 Reception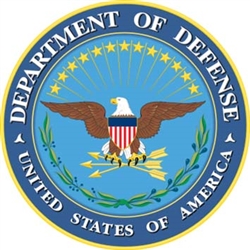 Dear Mr. Oatley
Allow me to applaud you for an outstanding performance as Toastmaster for the Air Fete 2000 Reception.
Your expertise and poise became manifest in the management of over 250 government, military and civilian dignitaries to include Ambassadors, the Vice Commander of United States Air Forces in Europe, Lieutenant General Holland and The Commander of the German Air Force, General Kruger. Your professionalism was a tribute to a sterling reputation.
I genuinely appreciate your commitment to upholding a bona fide tradition of excellence.
Sincerely
Patrick A. McVay,Colonel USAF, Air Fete 2000 Chairman, Headquarters 100th Air Refuelling Wing (USAFE)
RAF Mildenhall.
High Sheriffs Garden Party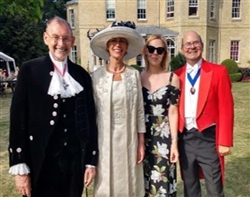 It was great working with you and thank you so much for being so professional and supportive throughout. You made my life a lot easier.
Andy and Lily thought if was a great success and there was a lot of happy guests.
Emma Bowditch - PA to The High Sheriff of Cambridgeshire - High Sheriffs Garden Party
Charity Ball for The Cambridge Oesophago - Gastric Centre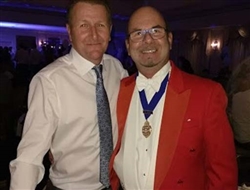 Hi Rodger,
I just want to say a massive thank you for your hard work to make my evening a great success.
You were absolutely fantastic and I can't thank you enough. I will let you know the final total raised shortly.
Best wishes, Dave King
Charity Ball for The Cambridge Oesophago - Gastric Centre, Addenbrookes Hospital
Held at Stoke by Nayland Country Club.
AITS Sponsored Luncheon in The Long Room, Lords Cricket Ground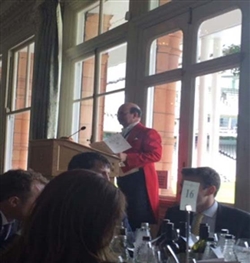 Dear Rodger
Thank you so very much for your excellent contribution to the Lords lunch last week. I must say that you were excellent and even better than last year !! I had many comments from other guests too, who enjoyed your manner and professionalism - and the research you did on our guest speaker was "spot on".
The Lunch proved so successful that our main sponsors have already committed to another event next year...
So keep your diary clear for mid-June ! Best Regards,
Mike Adams (The Gang of 3)
Masonic Ladies Festivals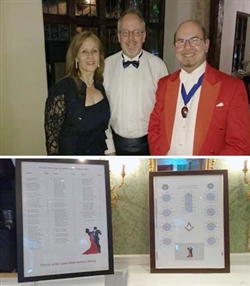 Rodger
Just wanted to say a massive thank you for all your hard work on Saturday. There is no doubt your planning, organisation and quiet professionalism was a key element to The success of the occasion. Jill and I have received many compliments about the atmosphere and flow of the evening
And we feel that this was achieved, in a large measure, by your presence.
W.Bro. Nigel Suckling (Past Master ) and his Lady Jill - Adair Lodge
Match Sponsor, Sir Bobby Robson Suite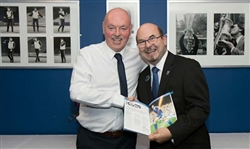 .... Most of all, I would like to thank John Wark for being so friendly and welcoming and to Rodger Oatley who did so much to put us at ease and was a lovely chap to chat with! I think in our giddiness we forgot to thank Rodger personally afterwards, but he deserves many thanks!
It was a special, special day, so thank you again!
Richard & Ruth Munnings - Match Sponsor, Sir Bobby Robson Suite, Ipswich Town Football Club.
Chairman's Reception, Suffolk County Council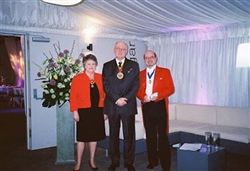 Dear Rodger,
I know I thanked you on the night but I particularly wanted to send you this note to place on record , my appreciation for all that you did to make my Reception at The Hanger, Kesgrave Hall on Friday, 27th March such a great success..
Your professionalism and attention to detail were faultless and Ann and I were able to relax and enjoy ourselves knowing that you were on hand to guide us.
I'm sure our paths will cross again at a future event and in the meantime, I send you my grateful thanks and best wishes.
Yours Sincerely
Christopher Hudson - Former Chairman, Suffolk County Council