Wedding Testimonials
Displayed below are various testimonials I have received at the many weddings I have been a Toastmaster at. Please contact me if you would like me to provide a service at your wedding.
Kevin and Chris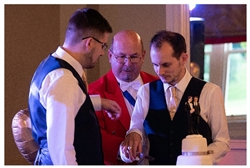 Dear Rodger
Thank you for all you did for us at the Wedding.You truly went above and beyond and helped to make the day really special for us.
Thank you for the Heads and Tails Game also.It was good fun !
Many thanks
Chris and Kevin
Gosfield Hall Wedding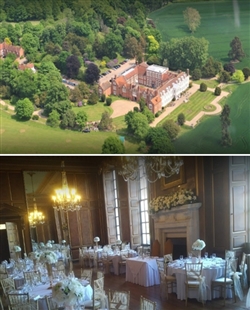 Hi Rodger
Hope you are well.
This is just a quick thank you note for being the Toastmaster on our wedding day. We all felt you did a fantastic job and we received so many compliments!
Our day was amazing, we thoroughly enjoyed every moment and couldn't help but notice how smooth and organised everything was, we really couldn't have done Without you!
We hope you enjoyed it as much as we did, the months of planning were all worth it in the end.
Anyway, we hope to see you soon.
Many thanks and good luck with all your future weddings
Carly and Owen Lawrence
Wedding at Gresham's, Ipswich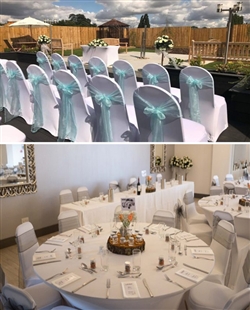 Dear Rodger
I know that prior to your leaving the venue on Saturday ,that I thanked you for your services as toastmaster to Sam and Phil but I could not let it pass without writing to place on record the sincere thanks of my wife and myself and also Sam and Phil for co-ordinating the Reception with such high professionalism.
We feel that without your expertise he Reception would not have been as smooth and certainly went a long way to ensuring that the event went without a hitch.
As I said to you on Saturday evening, I will, in the event that I am ever asked to recommend a toastmaster, then your name will certainly be at the very top of the list.
So again Rodger on behalf of us all , "Thank you"
Yours Sincerely,
Russ Abbott
Adam and Victoria Webb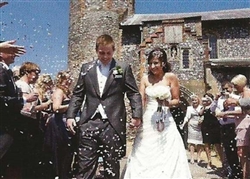 Dear Rodger
Thank you for being our Toastmaster at our wedding. Your service was exemplary,and you have made us feel at ease. All our guests commented on how professional you were.
Thank you
Adam and Victoria Webb
Jess & Adam - Wedding, Gt.Blakenham, Suffolk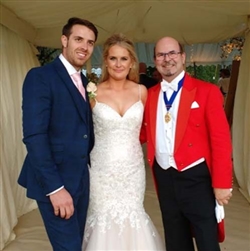 Dear Rodger,
Thank you so much for all of your hard work and for making our day run so smoothly, you really did go above and beyond to make our day special. I had the most magical day, and a big part of that was knowing from our meetings that our day was in good hands. I woke up the morning of the wedding stress free knowing you had every possibility covered, everything ran to time and our guests were looked after impeccably.
I wish we could turn the clock back and do it all over again!
Jess & Adam - Wedding, Gt.Blakenham, Suffolk
Laura and Karl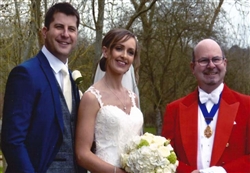 Dear Rodger
Thank you so much for being a part of our special day. You made our day run perfectly and everything was to time – just how I like it. Lots of people commented on how you made the day run like clockwork.
Thanks again
From Laura and Karl
Smeethan Hall Barn Wedding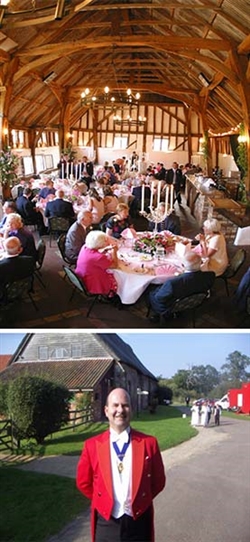 Testimonials from both The Brides parents and also the Bride and Groom
Dear Rodger
We just wanted to drop you a line to say thank you for the excellent service that you provided as Toastmaster at Katie and Matt's wedding last Saturday.
The balance of formality and humour that you provided was greatly appreciated by Katie, Matt as well as us parents. We also know from the comments made by our guests that you were certainly well received and helped to ensure that everything ran both to time and smoothly on the day.
A huge amount of effort went into the planning of the wedding as we sought to deliver the "perfect day" For Katie and Matt. I think we managed to achieve this on what was a fantastic occasion.
The way in which you took the responsibility away from us on the day and enabled us to enjoy the wedding (perhaps in the case of the brides's father, a little too much !!) was a great help and very much appreciated.
Once again, very many thanks for your help both on the day itself as well as in the lead up to it.
Kind regards
Steve and Wendy Roper
To Rodger,
"THANK YOU"
Very much for the very professional service and organisation you put into our wedding day.
With your help our day went perfectly and was a very special and memorable day.
Love from
Matt and Katie Balham
Beth and Lewis Good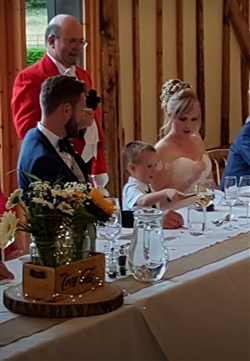 Thank you for being a big part of our day ! You were most definitely a big talking point and people commented on how good you were and unique.
Thanks for keeping us in check! All the meetings and discussions lived up to our expectations.
Love from the new Mr and Mrs Good
Hintlesham Hall Wedding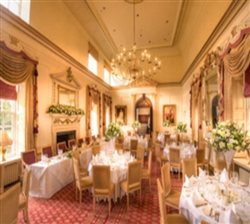 Testimonials from both The Brides Mother and also the Bride and Groom (Hintlesham Hall Wedding)
Dear Rodger,
I would like to express my thanks for all that you did last Saturday at Philipa and Nicks Wedding.
Knowing you had everything under control allowed everyone to relax and enjoy the day.
You are so professional but at the same time supportive and friendly. Somehow, just you standing at the other end of the top table when I was speaking, gave me the confidence and that helped me so much.
We were so fortunate to have you at the Wedding.Hintlesham Hall was a wonderful setting and we have many happy memories. Once again, my many thanks for your support.
Yours sincerely
Diane (Diane Allum – Philipa's mother)
Dear Rodger,
Sorry for the delay ,I've been meaning to get in touch with you to say thank you so very much for looking after us all day at our wedding at Hintlesham Hall. You really did take care of everything leaving Nick and I to enjoy very minute of the day.
You made for an incredibly professional toastmaster managing not only our expectations but an increasingly raucous crowd of happy guests !
Thanks again for all your preparation and hard work, we will certainly be providing your details to anyone who needs toastmaster services in the future
Very best wishes
Philipa and Nick x (Stoneham)